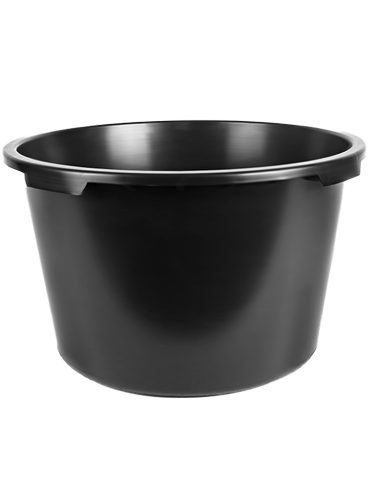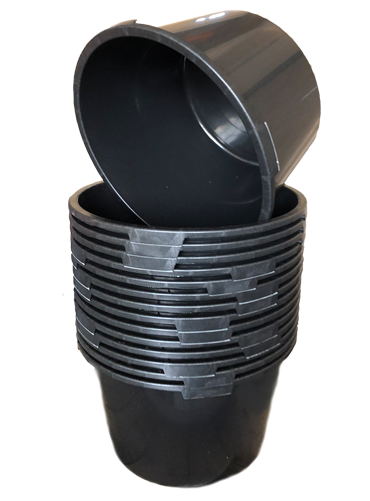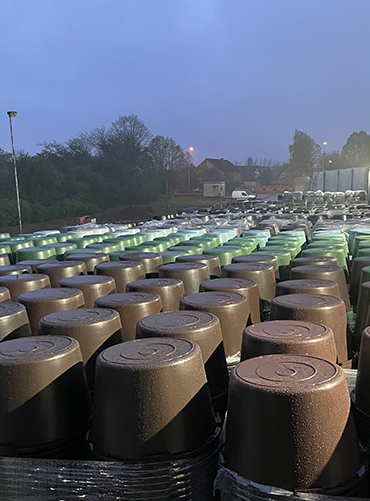 25/45/65/90 liter
Made of high density polyethylene which guarantees excellent properties at extremely low and very high temperatures. The pot is unbreakable.


Introducing our premium Round Container - a black plastic trough, specifically designed to meet the rigorous demands of the building industry. This isn't just any round trough; it's a symbol of durability, flexibility, and ingenious storage solutions.

Crafted from high-density polyethylene, a special type of plastic renowned for its exceptional toughness, our Round Container is virtually unbreakable. Whether subjected to freezing cold or blistering heat, this trough maintains its robustness without cracking, warping, or melting. You can rely on it to handle heavy loads without buckling under pressure.

One of the standout features of our Round Container is its size. With generous dimensions, it provides ample space for all your building needs. Whether mixing cement, carrying debris, or storing tools, this trough can handle it all. Despite its large capacity, it maintains a compact footprint, thanks to its innovative design that allows for easy nesting. When not in use, simply stack them inside one another to conserve valuable storage space.

Beyond its practicality, the Round Container shines in its versatility. Although specifically designed for the building industry, it's adaptable to various other applications. Use it in agriculture for storing grains, in warehouses for organizing goods, or even in garages for stowing equipment; the possibilities are endless.

The black color of the Round Container is more than just a design choice. It serves a practical purpose by hiding dirt and grime, ensuring your workspace looks clean and professional, while also adding a touch of sophistication to your surroundings.

With the Round Container, you're not just purchasing a trough, but investing in a reliable tool that will streamline your operations. Its unique blend of durability, versatility, and thoughtful design make it an unrivaled choice in its category. Experience the Round Container difference today - because when it comes to quality, we believe in delivering nothing but the best.
Volume
Dimensions
Packaging
25 liter

Ø 42cm, ↕ 25cm

850 units per pallet

45 liter

Ø 51cm, ↕ 31cm

450 units per pallet

65 liter

Ø 56cm, ↕ 36cm

380 units per pallet

90 liter

Ø 65cm, ↕ 40cm

280 units per pallet